A feast for the senses with our Floral Menu
Posted on May 20, 2015 by admin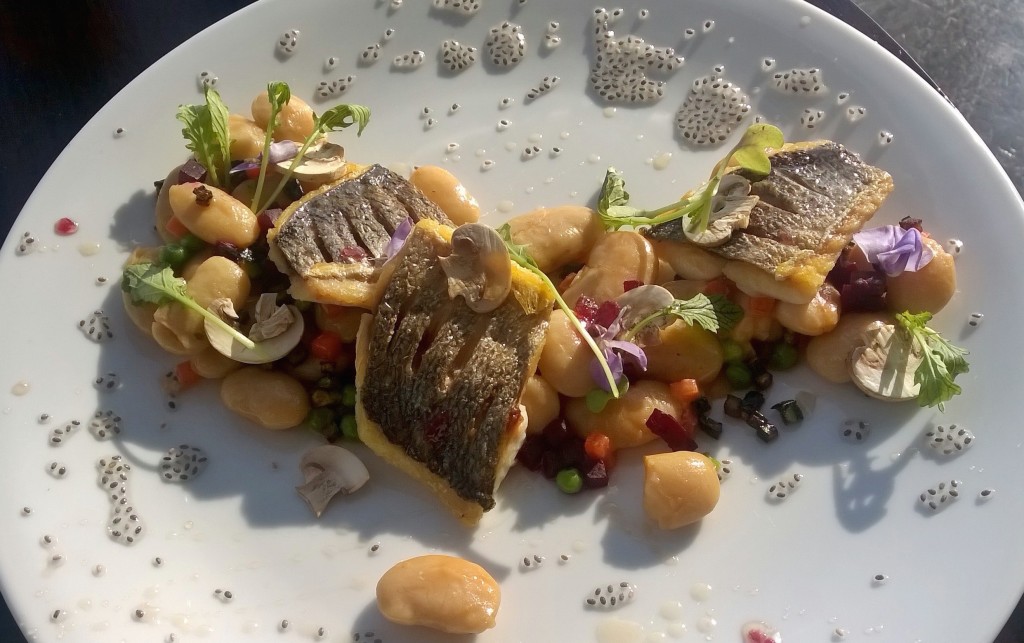 Don't forget that to complement our beautiful indoor garden installation celebrating this week's RHS Chelsea Flower Show, our chefs have created an innovative, unusual and, of course, delicious floral menu, available at dinner until Sunday 24th May.

Priced at £49 for three courses, the menu starts with Jasmine tea-steamed artichoke with citrus jelly, Jerusalem artichoke mousse and viola flowers, followed by Roasted wild sea bass with white bean stew, aloe vera cubes and dandelion seasoned with acacia rose vinaigrette, pictured here. Dessert is orange blossom and pink pepper panna cotta with black olive crumble and white chocolate sorbet.
All the flowers featured can be seen – and smelt! – in the garden installation, creating a uniquely interactive experience, so do be sure to allow some time to stop and enjoy the installation as part of your evening with us.