Seeing fireworks with our Bonfire Bangers!
Posted on November 5, 2014 by admin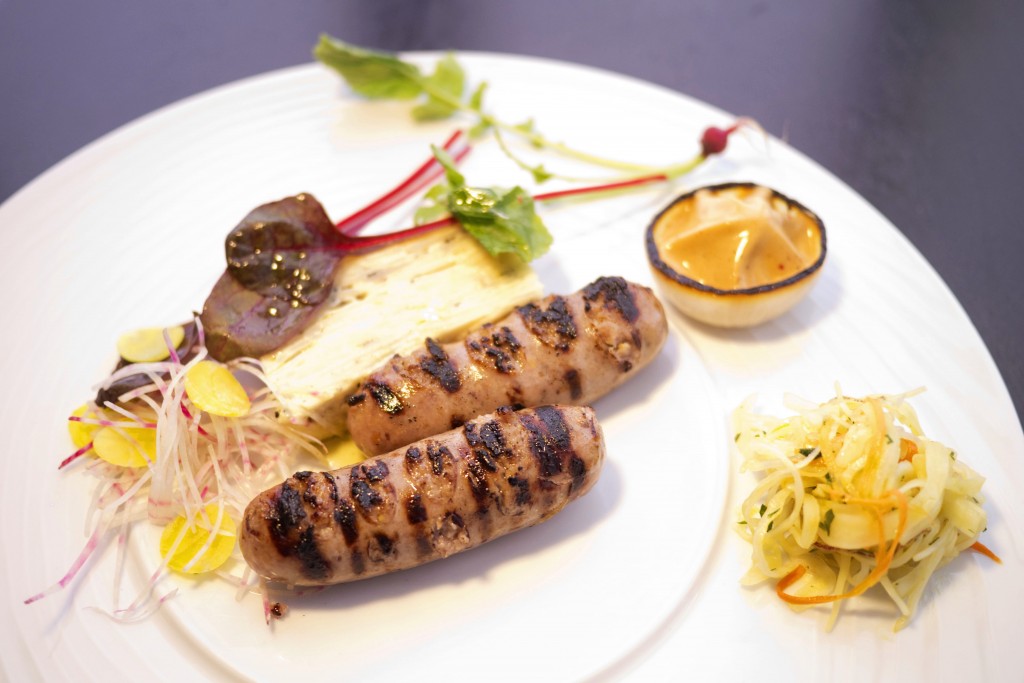 This week coincides with both British Sausage Week and Guy Fawkes or Bonfire Night, and to celebrate head chef Anthony Garlando asked Capreolus, one of our favourite suppliers, to create a special breakfast sausage and smoky 'Bonfire Banger'.

Until 9th November, at breakfast we'll be serving Organic egg omelette with Capreolus breakfast sausage and caramelised onion jam (£11.50), while at dinner, you'll be able to enjoy Bonfire Bangers – our bespoke Capreolus onion and herb sausage, potato and truffle gratin, smoked Tabasco cream and aqua shard cabbage slaw, at £16.00.
With fireworks displays taking place all over London tonight and throughout the week, with our panoramic views of the capital we're the perfect place to enjoy them from. You can also try our special dessert, a mini strawberry toffee apple with vanilla cream and rose sugar!
To check availability for breakfast or dinner to try our bespoke bangers, or indeed for any sitting, please visit the About Us page.