Sorbet & champagne: our new 'Summer Cocktails'
Posted on July 12, 2016 by admin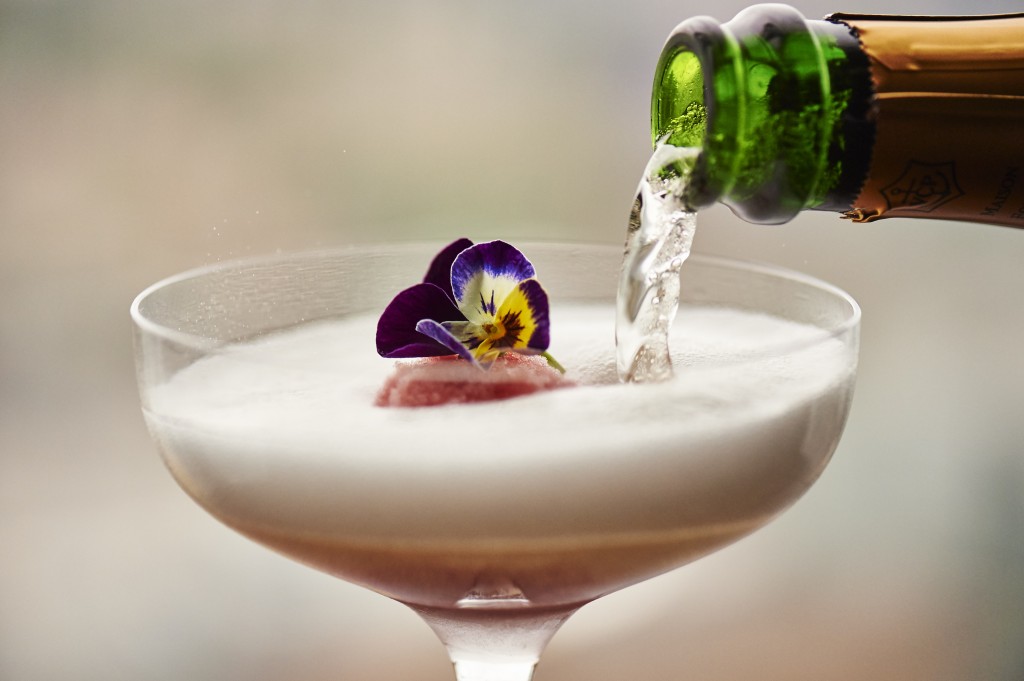 We think this summer should be all about sorbet and Champagne! Refreshing, flavourful, fun, and always a treat.
As a child, summers in Italy for Luca, our Bars manager, were full of fresh, fruity sorbets, and he wanted to recreated that feeling of childhood delight in a delicious frozen treat. Like chefs, bartenders get inspiration from seasonal produce and Luca is no different. He explained that "creating new drinks is about taking familiar techniques and adopting them, and being inspired by the environment you're in, so with these drinks I wanted to use the beautiful British summer fruits and herbs available to us, and make a delicious sorbet".
The bar team make their own sorbet with fresh fruit. First the fruit is put into the thermomix or blender, then boiled with sugar and citrus. The bar team freeze the mix for 24 hours, before it is ready to be served. They are currently making 15 kilos of sorbet a day – these are proving to be very popular drinks!
To serve, a scope of sorbet is placed at the bottom of a martini glass, with Veuve Clicquot Champagne poured over the top.
The current flavours of sorbet are – strawberry and raspberry, elderflower, and apple and earl grey tea.
Our bar is open Sunday – Thursday 12noon – 1am, and Friday – Saturday 12noon – 2am, no reservations necessary, first come first served. We'll see you there for one of these!