Toast the tennis season with a Pimm's #31
Posted on June 5, 2015 by admin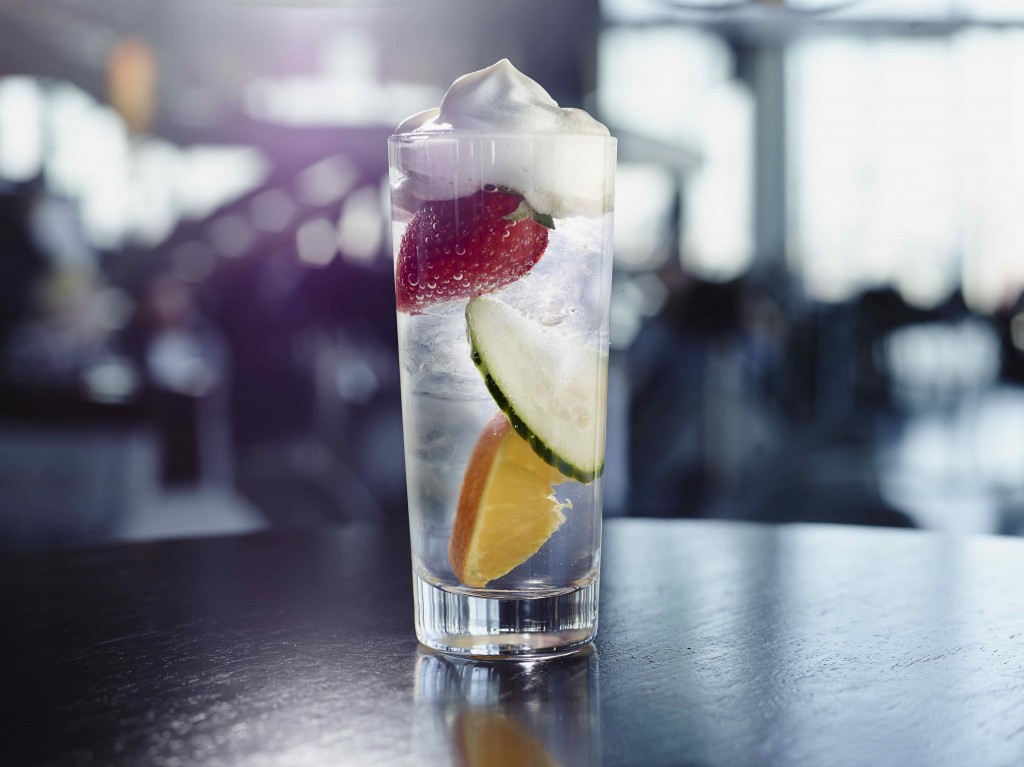 While the evidence of recent days might not have offered much proof that June is, meteorologically at least, the start of summer, we're offering a pure taste of the season in our tribute to summer favourite, Pimm's & lemonade – the Pimm's #31.

Traditionally enjoyed mixed with lemonade over fresh fruit, cucumber and mint at the Wimbledon tennis tournament, which this year runs from 29th June to 12th July, we've reinvented the classic to create a drink that's long, refreshing and unusual.
Tanqueray 10 gin and Cointreau are lengthened with lemonade, before being topped with a rich foam scented with Pimm's No.1 and Antica Formula vermouth. The traditional fruit and cucumber are present and correct, and the resulting drink keeps the essence of Pimm's and lemonade but in a uniquely contemporary form.
Taking its name, of course, from the number of our floor in The Shard, we hope you'll enjoy toasting the tennis season – and in due course, the arrival of summer proper – with a Pimm's #31.