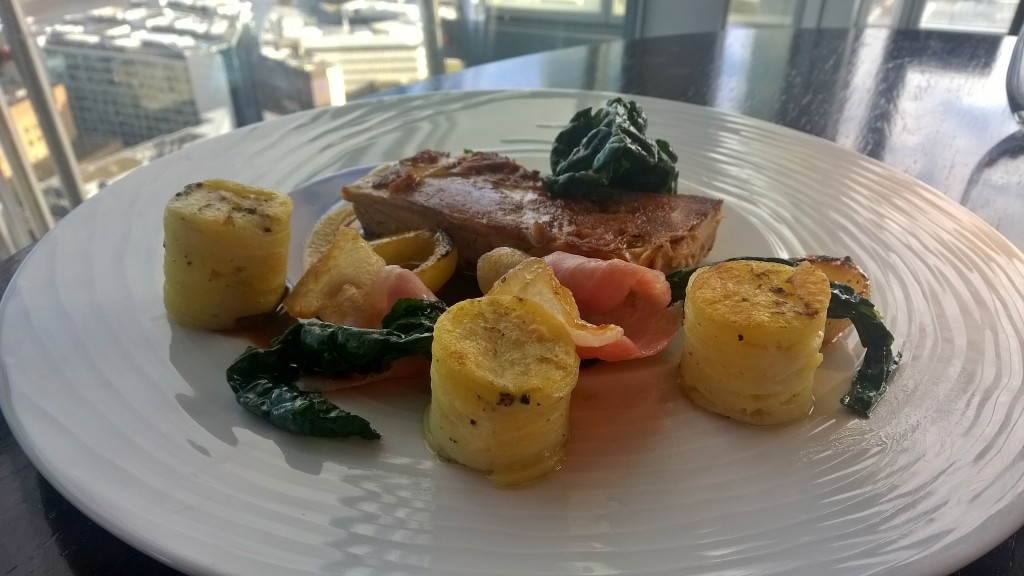 With winter approaching, the menu will gradually start to reflect the instinctive shift from summer and autumn's lighter dishes to the more substantial, soothing food we all crave in the coldest months of the year.
New to the a la carte menu in November is this sensational Confit suckling pig, sourced from Blythburgh in Suffolk, slow-cooked in oil at 80C for twelve hours until meltingly tender and served with compressed pear spiced with pink pepper, black cabbage, potato and truffle gratin and a rich gravy.
The suckling pig is further complemented by the addition of air-dried pork loin from another of our superb suppliers, Capreolus Fine Foods of Rampingham, Dorset who also made our extremely popular Bonfire Bangers recently.
You can view the current menu and book on our website, and we look forward to welcoming you into the warm to try our winter dishes soon!