Happy pigs make for happy pork
Posted on July 25, 2014 by admin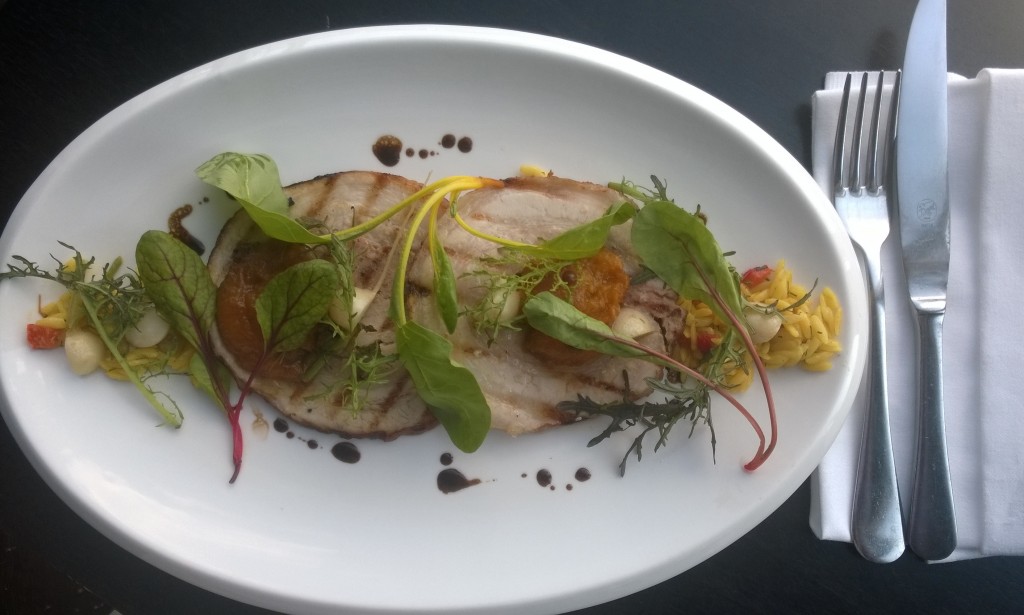 Provenance is very important to us here at aqua shard. Whatever the produce we're using, whether it's vegetables, dairy, fish or meat, we want to be sure that not only is it going to taste absolutely delicious, but that it has come from a supplier who cares as much about quality as we do.
You can imagine then how pleased we are to now be using pork from Blythburgh in Suffolk, reared by the Butler family and supplied via Aubrey Allen. Fully free-range, the pigs are reared and live their lives outside (protected when needs be from the elements by tents and huts) benefiting from ample space to roam and the sea breeze from the Suffolk coast.

So unlike intensive farming is the process that the pork takes on a sweet flavour and tender texture that makes Blythburgh pork taste "like what pork used to taste like many years ago" as Johnny Butler puts it in this very interesting video. Our chef Anthony Garlando has, of course, been to see the Butlers' farming methods for himself, and was immediately impressed with how they rear the pigs and the very high quality of the pork which results.
The first dish on the aqua shard menu to feature Blythburgh free-range pork is this Grilled pork belly rolled with fennel sausage. Served on a bed of 'teardrop' pasta, generous slices of the succulent pork are topped with apricots poached in white balsamic and baby turnips, before the plate is dotted with a rich Guinness reduction. It's available at both lunch and dinner – we hope you'll come and try it soon and find out how good Blythburgh pork is for yourself!