A pumpkin to behold
Posted on October 30, 2015 by admin
We were delighted to visit our friends at Ben Johnson school again last week to pick the winners of our Hallowe'en pumpkin designing competition. We first met the creative children through the Magic Breakfast charity in our first year and have stayed in touch. We had a tough job picking the winners –  from about 50 entries we shortlisted 12 who were invited to join us for afternoon tea.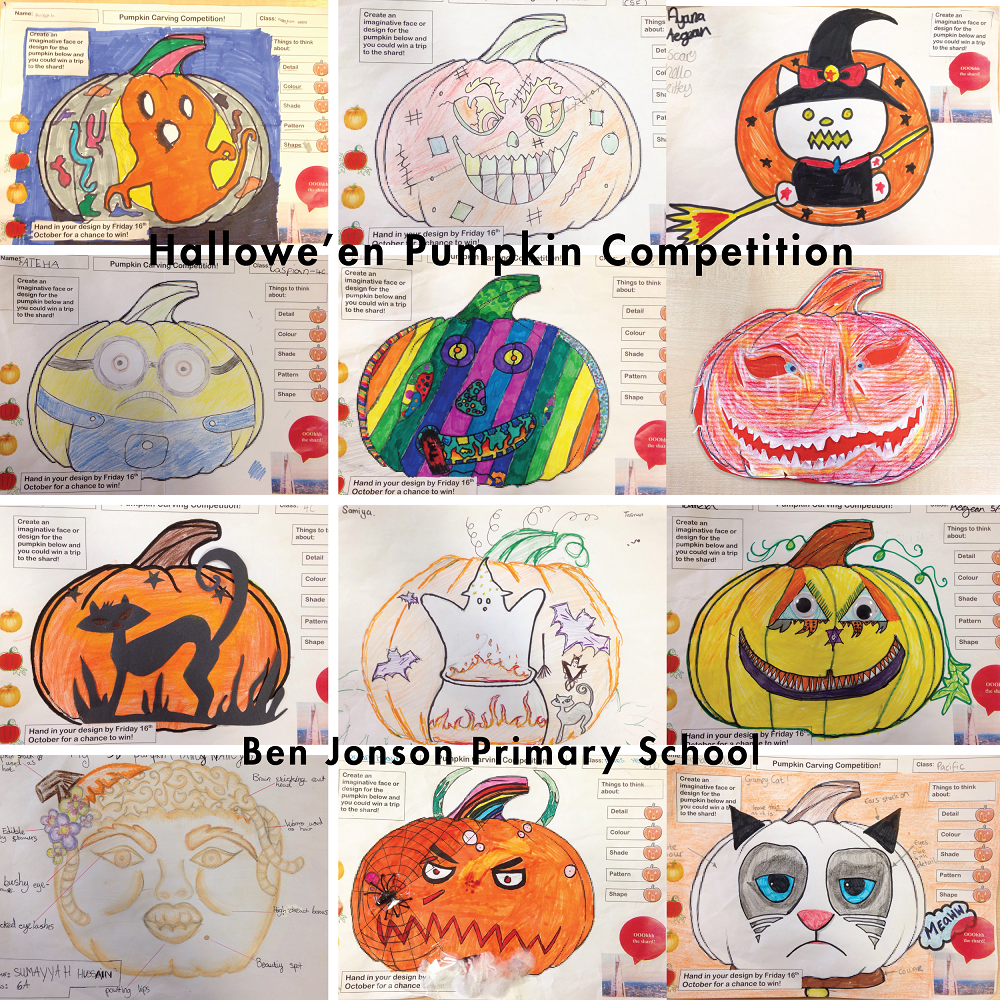 On Wednesday this week the children visited as a half term treat and enjoyed mocktails, sandwiches and lots of sweet treats.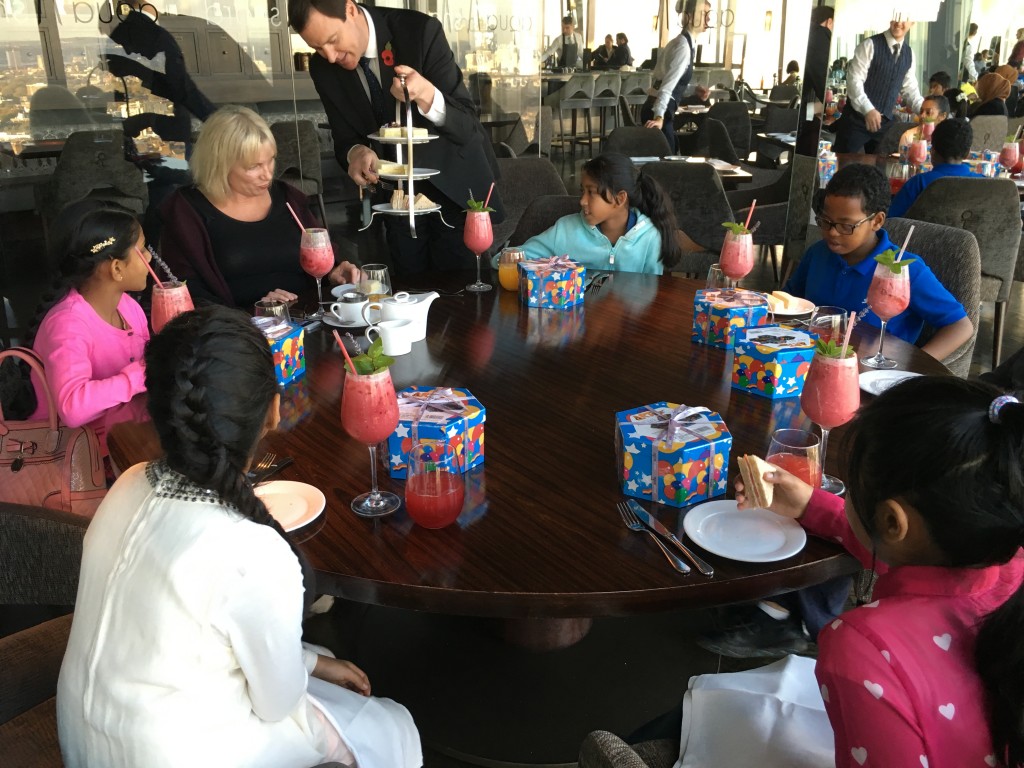 All the children received a prize for being finalists. The top three were Rishat Islam, Anika Islam and in first place Swara Baygem.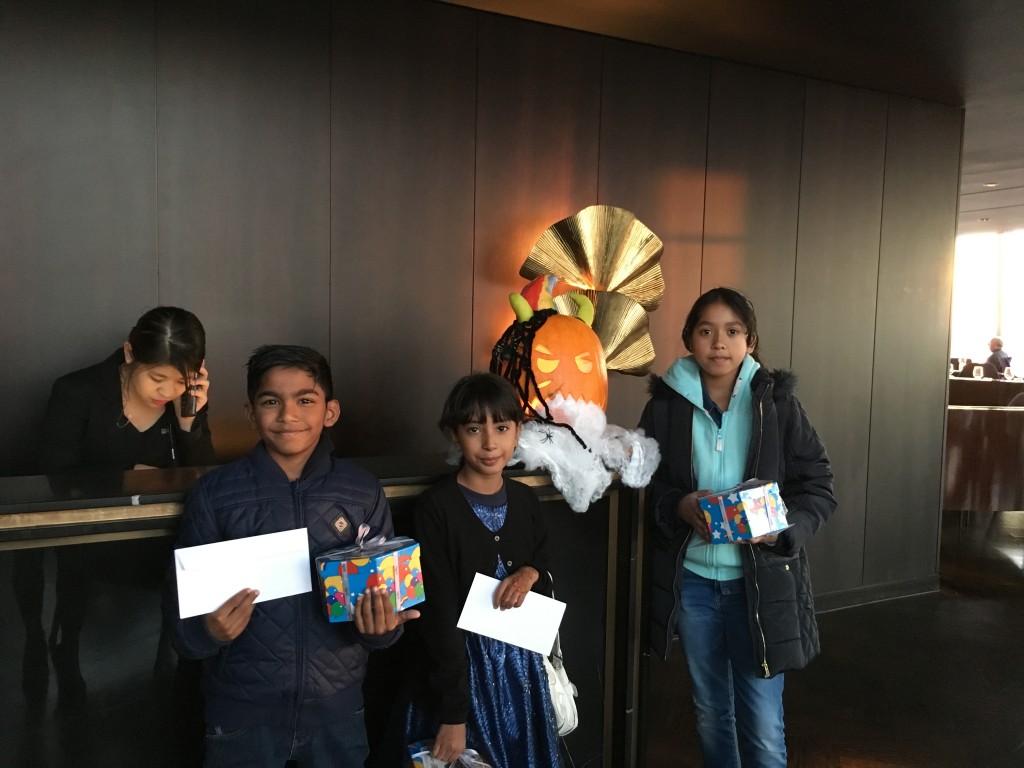 Swara's creation was made by our kitchen team to celebrate Hallowe'en. Congratulations to all who entered and we hope to do it again next year!