Anthony Garlando takes over Instagram!
Posted on February 25, 2015 by admin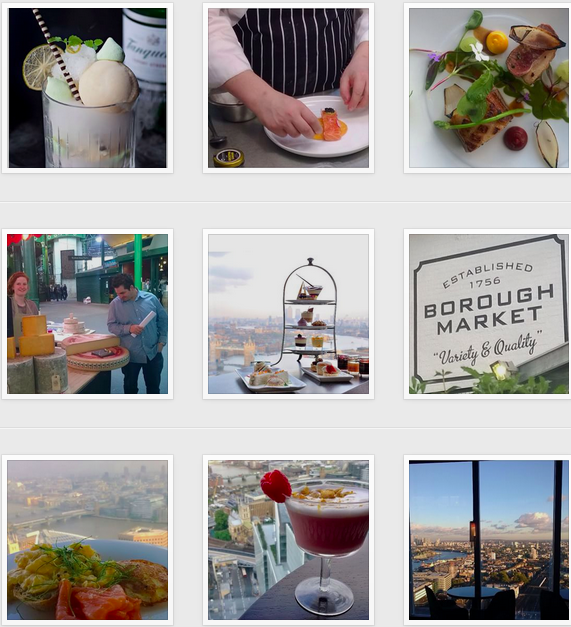 Here at aqua shard we're great fans of interactive photo-sharing app Instagram, and love seeing the many great images that guests post of their visits as well as sharing our own. So we were very excited when prestigious food magazine FOUR invited our executive chef Anthony Garlando to take over their Instagram feed for 24 hours on Wednesday 18th February to give a behind-the-scenes look into a day in the life of aqua shard.

From his first image of the early-morning view east towards Canary Wharf to the last, of our show-stopping Tanqueray & Tonic dessert, Anthony took FOUR's followers on a journey from breakfast (including cocktails!), through lunch, afternoon tea and dinner, as well as special dishes he'd created and glimpses of a chef's life in the kitchen and out – Anthony was pictured visiting nearby Borough Market where he sources much of the fresh produce used in his contemporary British cuisine.
Judging by the several hundred likes each picture attracted, as well as questions and comments, it would seem that Anthony managed to pique people's interest and he certainly enjoyed sharing photos and fun facts about his working day and passions.
To see more great images like these follow us on Instagram! You can also see the full set of photos Anthony shared on our Facebook page.