Aqua Punch: our winter cocktails
Posted on January 13, 2017 by admin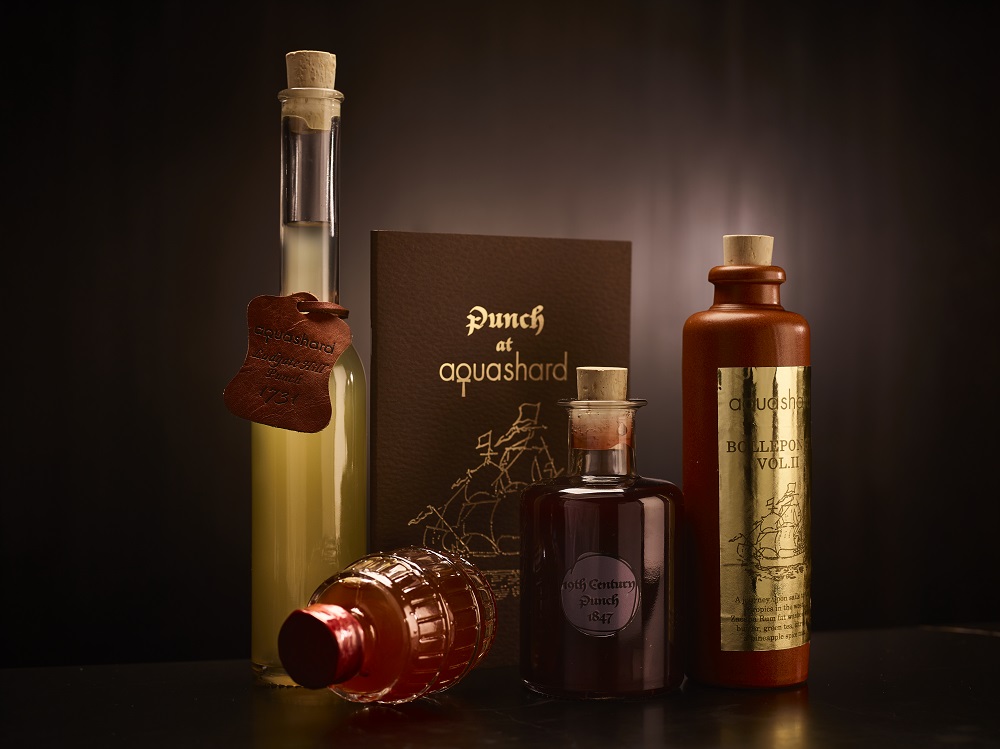 This winter our Bars manager Luca Missaglia has created cocktails that work well for the colder months – a contempory Aqua twist on the classic punch.
During our research into punch we discovered a rich history of the drink, for example the word 'punch' comes from the Sanskrit language meaning five. Sanskrit is the sacred language of Hinduism, a religion from India. Punch was originally made up of five elements – alcohol, sugar, lemon, water, tea or spice. It was through the East India Company's voyagers to South Asia that punch became part of British culture.
Luca wanted to tell this history through his creations and each drink is inspired by an important moment in time of the punch story.
To give context to the story and background to Luca's creations we also developed a special punch menu book to accompany the drinks. In this menu book we created a fictional family through which we told the punch story across three centuries.
Join us on a journey of the history of punch! Through the Bennett family you hear of how the wonderfully sociable drink, punch, was created and has remained popular for almost 500 years.
Based on real events, we trace John Bennett and his descendants from the decks of the East Indian Company ships, to the house of Charles Dickens, a huge enthusiast of the punch bowl!
The first installment of the Bennett Family story:
It all began with a young boy's dream…
In the early 1600s, a young boy named John Bennett would watch the East India Company ships sail out of the docks in East London, to adventure and untold treasures. His eyes would always set upon the Red Dragon, a majestic ship that had already made a name for itself against the Spanish Armada. For years he would daydream of faraway islands and mystical beasts.
The day after his 16th birthday John signed up to the East India Company as a sailor. As fortune had it, he was posted on the Red Dragon, and so began his life journey from the Far East to the Far West. Little did John know that his life's voyage it would echo the story of punch.
Stay tuned to hear the rest of the Bennett's story…
Join us in the bar to try our punches, don't forget that the Jubilee line is 24 hours on the weekend!
12.00pm – 1.00am Sunday to Thursday
12.00pm – 2.00am Friday and Saturday