Enjoy variety and value with our Market Lunch menu
Posted on July 31, 2015 by admin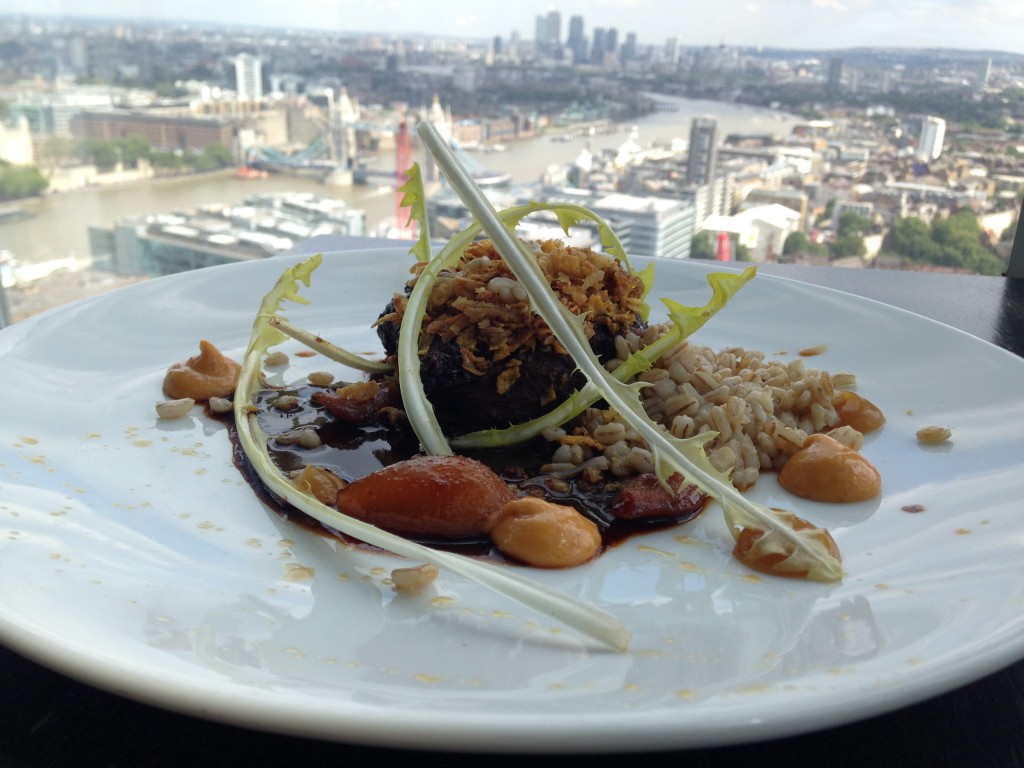 Join us for lunch from Monday to Friday and in addition the à la carte menu you'll find that we also give guests the choice of a fantastic Market Lunch menu, which at £31 for two courses or £34 for three, with three choices for each course, offers both variety and value.
A new main course on the menu which proving very popular is this Sticky Longhorn beef short-rib, cooked slowly at a low temperature to give the meat great depth of flavour while also making it exceptionally tender, simply slipping off the bone!

To balance the savour of the beef, an aromatic mayonnaise accompanies it, alongside nutty pearl barley, onion cornflakes and a sharp lemon puree. The whole dish is a complex, mouthwatering balance of tastes – savoury, sweet and sour – and textures. Try it on your next visit!
Booking for lunch is usually essential, and is easily done on the About Us page, on our website or Facebook page or by calling us on 020 3011 1256. You don't need to specify that you'd like the Market Lunch menu – just choose on the day!