Great new meat-free dishes for Spring
Posted on March 19, 2015 by admin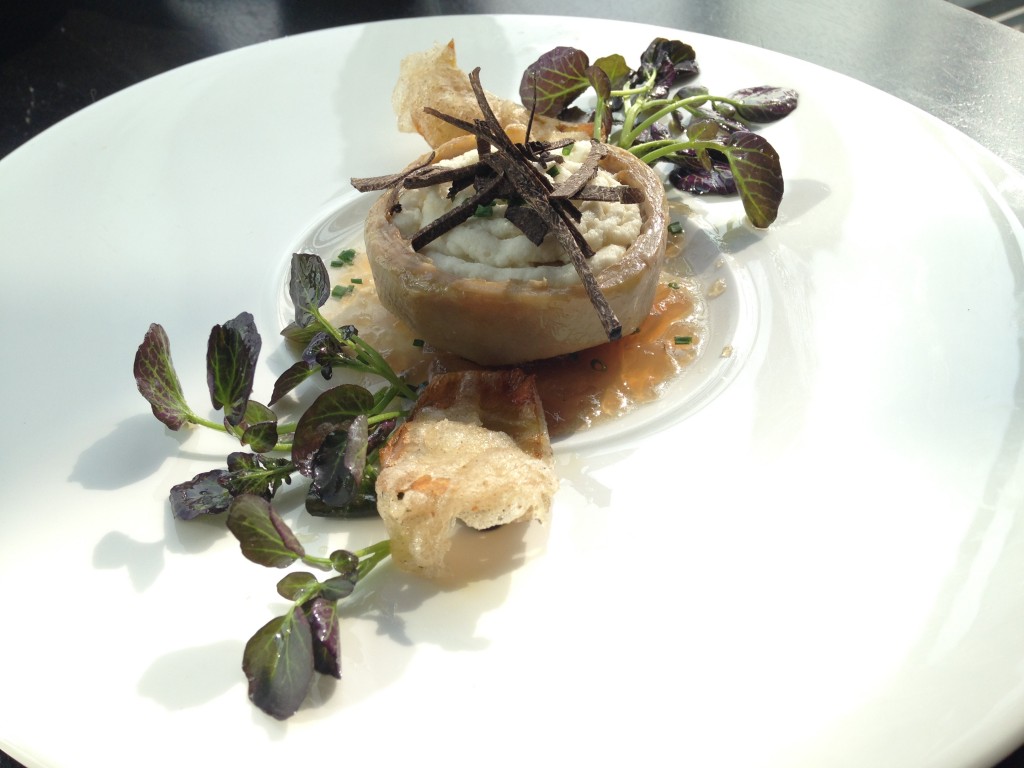 Whether you are vegetarian or simply enjoy the occasional meat-free meal or Monday, you're sure to enjoy these two exciting new starters for Spring from the a la carte menu.

St George mushroom soup, made using these prized fungi which traditionally start growing on St George's Day, 23rd April, is served poured over a sunshine yellow-yolked poached egg, three-cornered garlic and pickled mushrooms which contrast beautifully with the earthiness of the soup.
Steamed globe artichoke meanwhile is poached in an infusion of verbena tea, filled with artichoke mousse, topped with shards of black truffle and served chilled, with watercress dressed in olive oil and its own leaves fried in a crisp tempura batter.
Both dishes showcase the very high quality of the produce used in our kitchen, bursting with the best flavours of Spring, and the care and innovation our chefs put into presentation. We hope that you will try them soon and let us know what you think!