London loves our Lobster Benedict!
Posted on July 15, 2015 by admin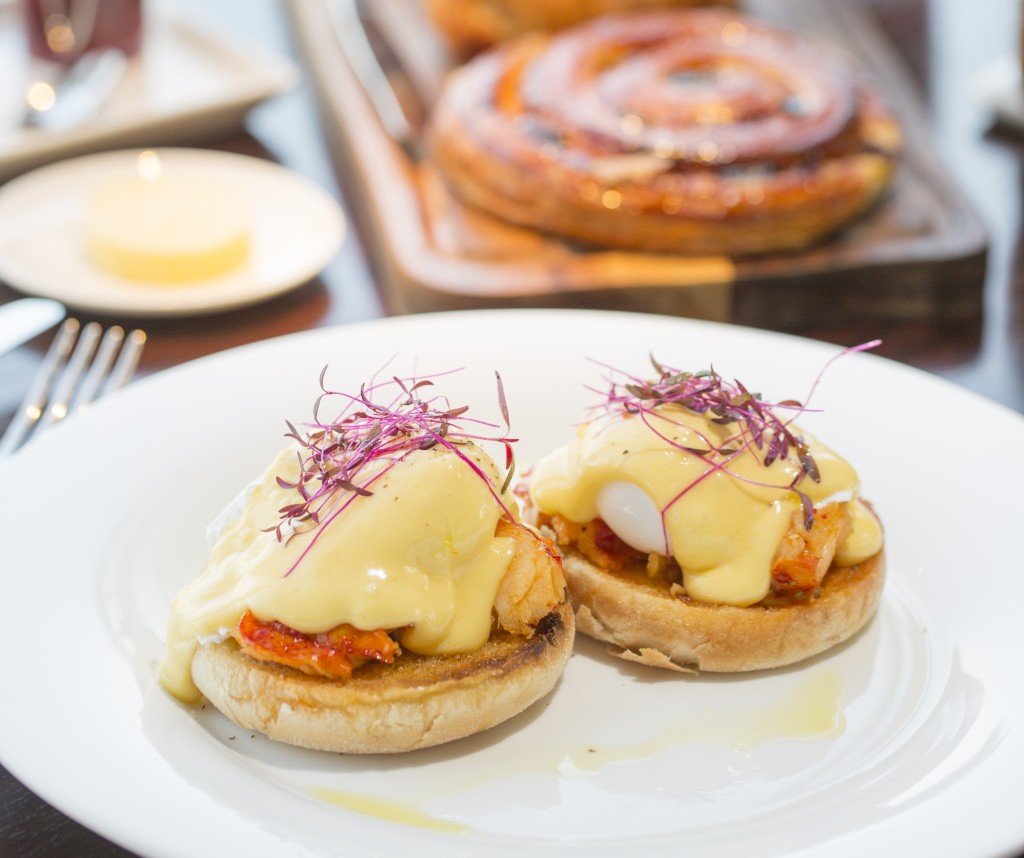 If there's one dish that sums up the quietly luxurious experience of breakfast or weekend brunch here at aqua shard, it's our Lobster Benedict – Colchester Blue lobster cooked slowly in a spiced butter, which is then used to make Hollandaise sauce, to be poured over the lobster and poached free-range Clarence Court eggs atop toasted English muffins.

So popular is the dish, available as a starter at weekend brunch or a main dish at breakfast, that it's been featured in a couple of high-profile press pieces recently. Harper's Bazaar chose it as one of six 'Exciting Eggs Benedict To Try In London', calling it 'an exceptional twist on the classic eggs Benedict'.
About Time magazine meanwhile included it in a piece called 'Oat Couture' – a pun we'll admit we wish we'd thought of ourselves – about London's 'prettiest' breakfasts. Writer Anjelica Malin called the dish 'really unique' and 'wonderfully decadent', and particularly liked the attractive garnish!
Of course, the best way to appreciate our Lobster Benedict is to try it for yourself, so why not book a table for breakfast or weekend brunch today, via the About Us page?