Meet the team – Head Pastry Chef Ji Sun Shin
Posted on October 7, 2016 by admin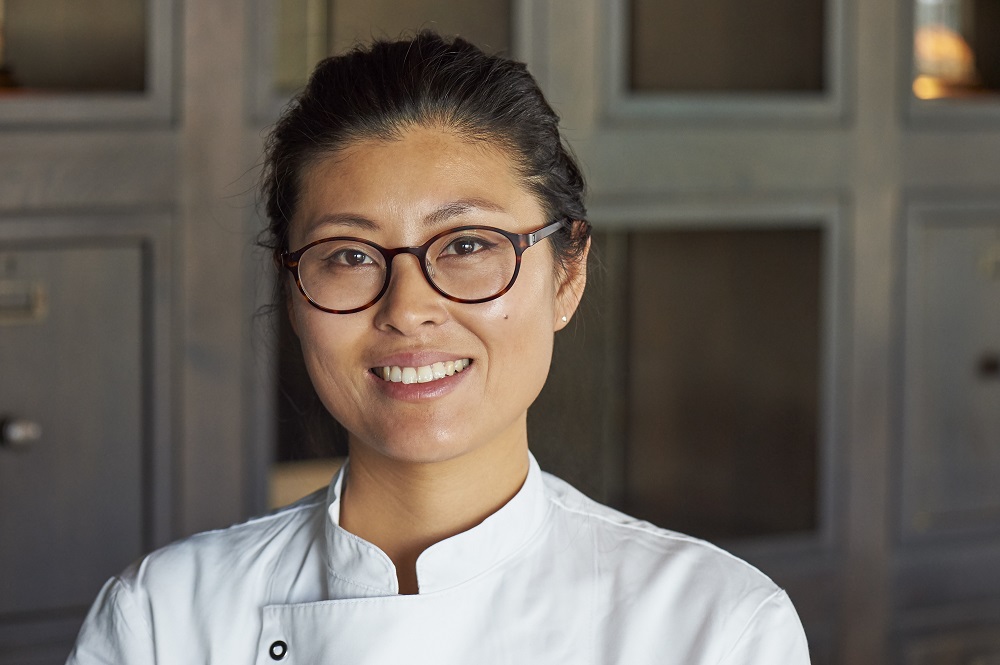 To celebrate Chocolate Week we thought it would be a good idea to introduce you to our new Head pastry chef Ji Sun. She tells us why she loves chocolate, how she trained, her favourite dessert and gives us tips on the best Korean restaurants in London!
Have you always wanted to be a pastry chef?
Whilst I was studying Fine Arts at university in Korea I worked part-time as a waitress. I would always find myself in the kitchen asking the chefs lots of questions – looking back I realise it was destiny for me to end up in the kitchen.
I moved to London in 2003 to study English. A friend was working at Mirabelle, a French Michelin starred restaurant in London, and suggested I work part-time in the pastry section whilst I was studying. I loved it, the job became full time and I stayed there for two years.
Did you do any specific training or have you learnt on the job?
Most of my learning has been on the job. After Mirabelle I went to Nobu, where I started as a commi pastry chef. I was there for over five years and progressed up to Sous pastry chef.
I did actually go to Westminster College and do a diploma in pastry, even though at that stage I had been working for a number of years, I wanted to do some formal training. I have also done various other courses, such as a chocolate course in France, it's important to keep learning.
What do you love about being a pastry chef?
My love of art and of cooking all comes together in my role of a pastry chef. I like making things look beautiful and most of all I love making guests happy – that is why we are all here!
You have mentioned how much you love chocolate, why is that?
Chocolate can be used in many different forms – it can be solid or liquid, and it can be a flavouring within the dessert. I really enjoy chocolate work (creating different shapes) and the creativity in making something very visual.
What is one of your favourite desserts?
I love chocolate mousse. Dark chocolate mousse in particular, I like it when it is rich and a little bit firm.
One of my new desserts is a favourite dish that I have created. It is a milk chocolate and marmite semi-freddo. This is quite controversial, as you either love or hate marmite – but I am pleased to say that most people who have tried my dessert have liked it. The marmite gives a flavour profile similar to salted caramel in desserts.
My first Head pastry chef position was at Ampersand Hotel where Afternoon Tea was very popular. We created some great themed teas, such as a Science Afternoon Tea (we were close to the Science Museum) which had dry ice on it! But my favourite was a Chelsea Flower Show Afternoon Tea. The top tier of the Tea was made to look like a garden, with cakes that looked like flowers.
Where do you like to go to dine?
It's really exciting at the moment in London as there are now a number of Korean restaurants opening. My favourites are: a very traditional one in New Malden called Jin Go Gae, and a fusion restaurant in West Hampstead, The Petite Coree.
What are you looking forward to at aqua shard?
My style of cooking has a traditional background, but I like to put modern finishing touches to the desserts, I think this style suits aqua shard and therefore I am looking forward to all pastries that I can create! We have just launched Afternoon Tea on Saturdays, and in the new year there will be an exciting new Afternoon Tea – so lots of interesting creative work coming up!