Our night at London Bridge Open Kitchen
Posted on July 7, 2015 by admin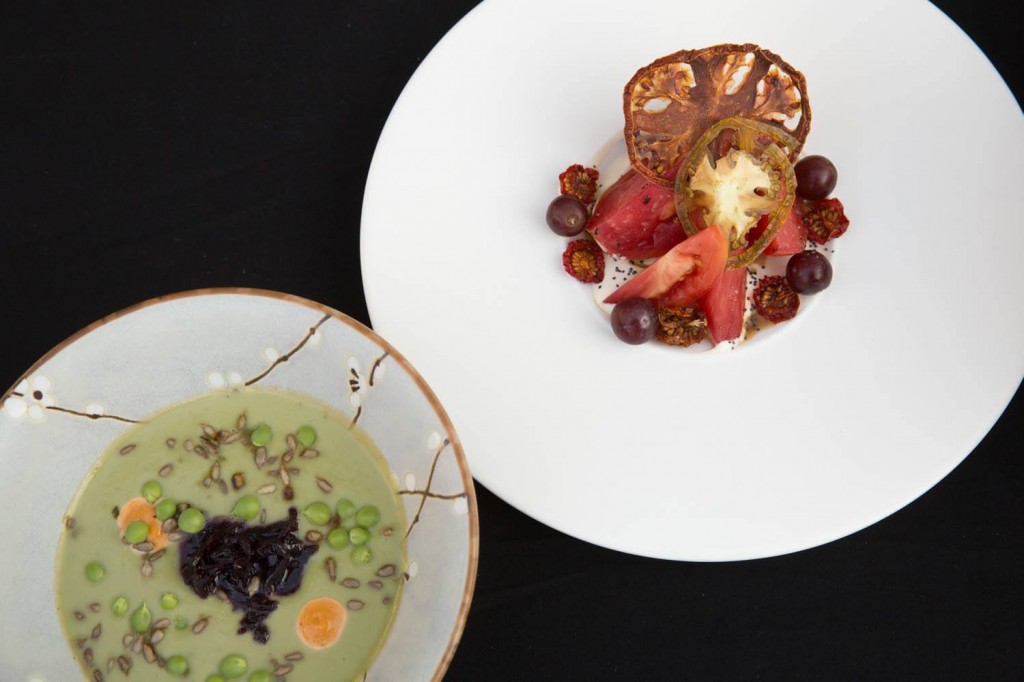 On a beautiful warm sunny evening late last month, we once again had the pleasure of taking part in London Bridge Open Kitchen. An outdoor celebration of the vibrant restaurant, bar and brewing community in the London Bridge and Bermondsey area, organised by Team London Bridge, London Bridge Open Kitchen saw us and a number of others 'pop up' in the courtyard of White Cube for one night only.

To give guests a taste of the new summer dishes on our a la carte menu, our chefs served taster portions of Bull's heart tomato with red grapes, dried cherry tomato, burnt caramel, black sesame and crème fraiche, and 'Cold and hot' pea soup with aromatic mayonnaise, red cabbage and sweet & salty sunflower seeds. Both dishes were as colourful as they are tasty, and proved very popular in the warm weather!
Trestle tables, bunting, flowers and a live band all made for a chic village fête atmosphere, and we greatly enjoyed having the chance to chat with regular guests we recognised from the local community as well as many who hadn't visited us before and were keen to find out at ground level what they could expect thirty-one floors up.
Since we opened (almost two years ago to the day!) we've loved being a part of the vibrant – and very supportive – SE1 business and local community, and London Bridge Open Kitchen was a fantastic example of that community in action. We'll be back next year!
To see more photos from this year's event head over to Team London Bridge's Facebook page.