Reinventing a summer staple: Strawberries & Cream!
Posted on June 26, 2014 by admin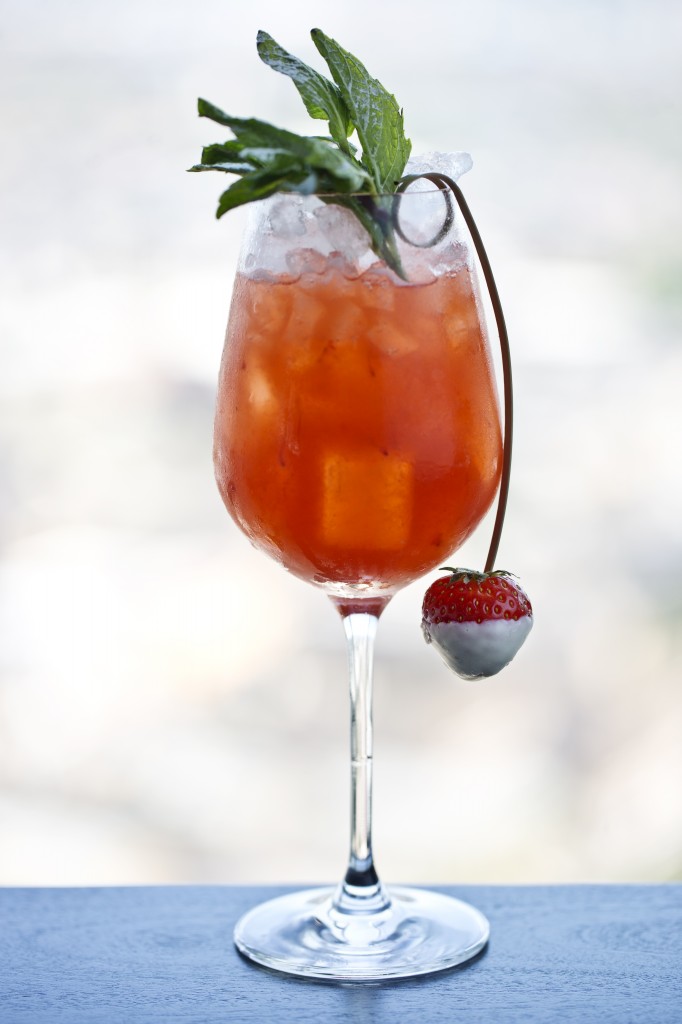 As anyone who's eaten here or joined us for drinks in the bar will know, here at aqua shard we love to take great British traditions and give them a unique twist. So with Wimbledon fortnight well under way, naturally the latest staple to receive an aqua shard reinvention is strawberries and cream.

In the bar, manager Myles Donneky has created a delicious Strawberries & Cream cocktail taking Ketel One vodka and mixing it with fresh organic strawberries, Benedictine, English Breakfast tea syrup and lemon juice, garnished with a white chocolate-dipped strawberry!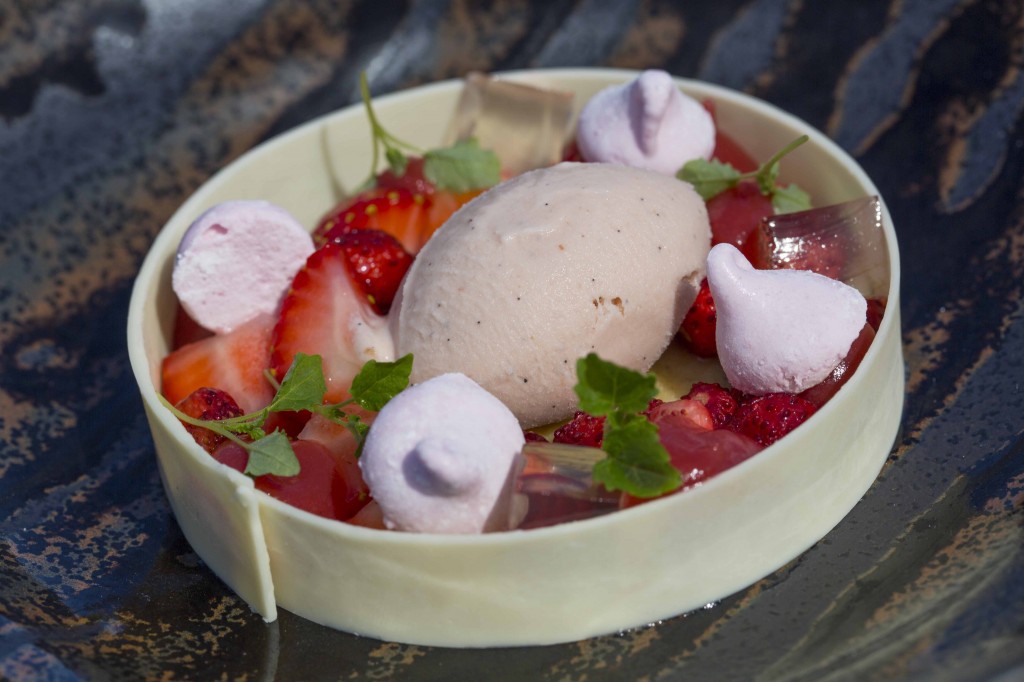 Meanwhile in the restaurant, our chef Anthony Garlando has brought back one of our most popular desserts. His version of Strawberries & Cream combines fresh strawberries with meringue, ice-cream and Scottish shortbread, all encased in a ring of creamy white chocolate.
Both delicious takes on the quintessential British summer dish are available for limited time only – be sure to visit us before July 6th or you'll miss your service!
No bookings are needed or taken for the bar at aqua shard. For restaurant bookings and opening hours please visit the About Us page.