Spotlight on: Isle of Wight Tomatoes for British Tomato Week
Posted on May 11, 2017 by admin
Ahead of British Tomato Week, Executive Chef Dale Osborne along with kitchen team member Tom Ashmore headed south to the sunny Isle of Wight to meet with local British growers at The Tomato Stall. Dale and Tom were given a tour of one of their greenhouses and learned more about the great flavoured fruit that accompanies many of our dishes at aqua shard.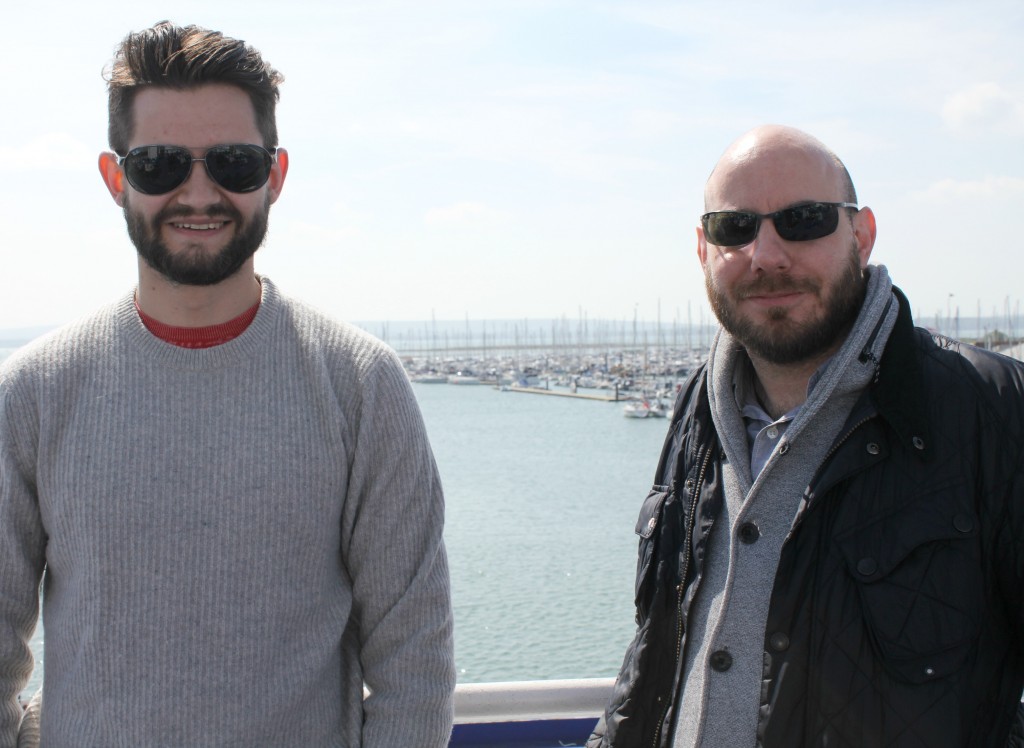 Producing more than eight million kilos of tomatoes a year, the growers at The Tomato Stall nurture up to 200 different varieties of tomatoes each year. All of their tomatoes are left to ripen on the vine and are handpicked at their peak of flavour; two to three days later, they end up on your plate and result in a taste that's bursting with freshness and flavour.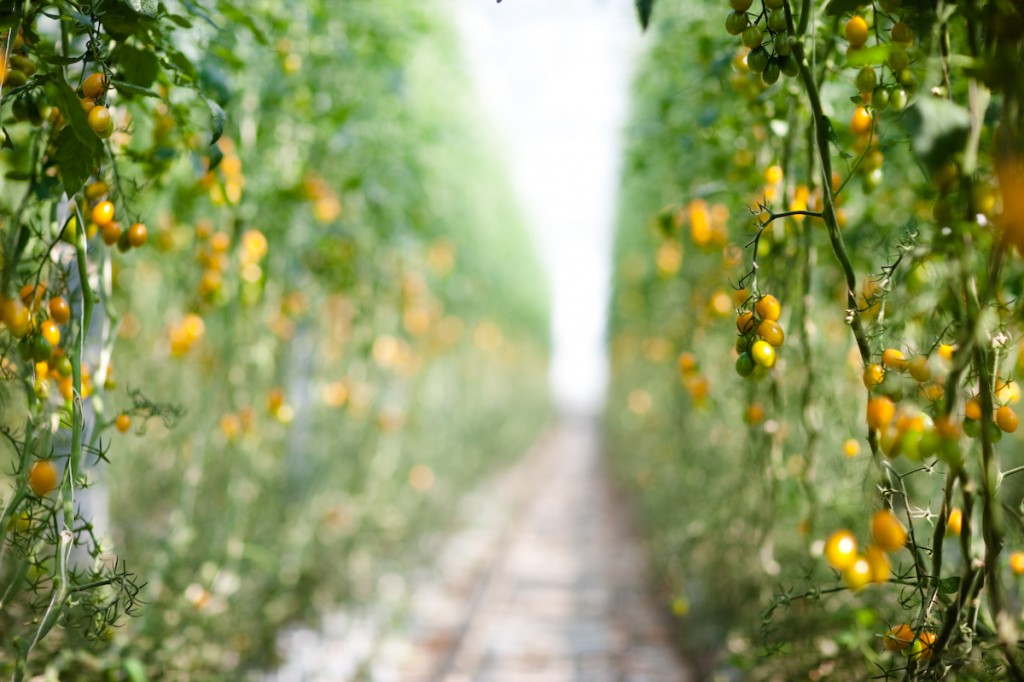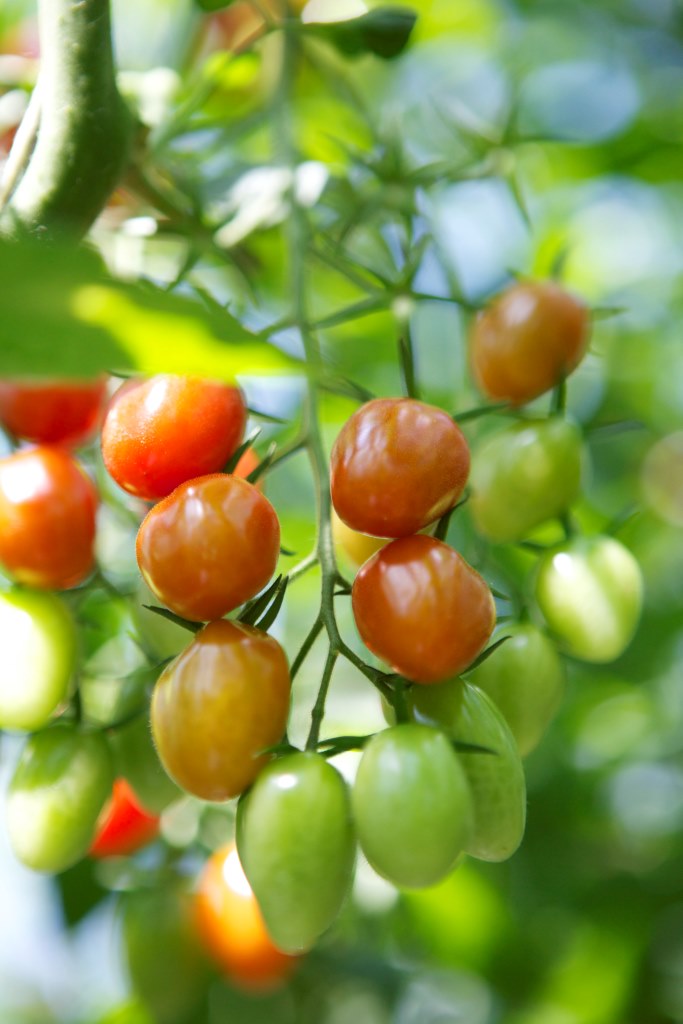 The Tomato Stall have built an optimum growing environment that is completely biodegradable and have Conservation Grade status. This means that they are ethical, sustainable and Fair to Nature.
Whilst their site is not open to the public, you can pop by their stall in London's Borough Market every Friday and Saturday to pick up some of their fresh tomatoes.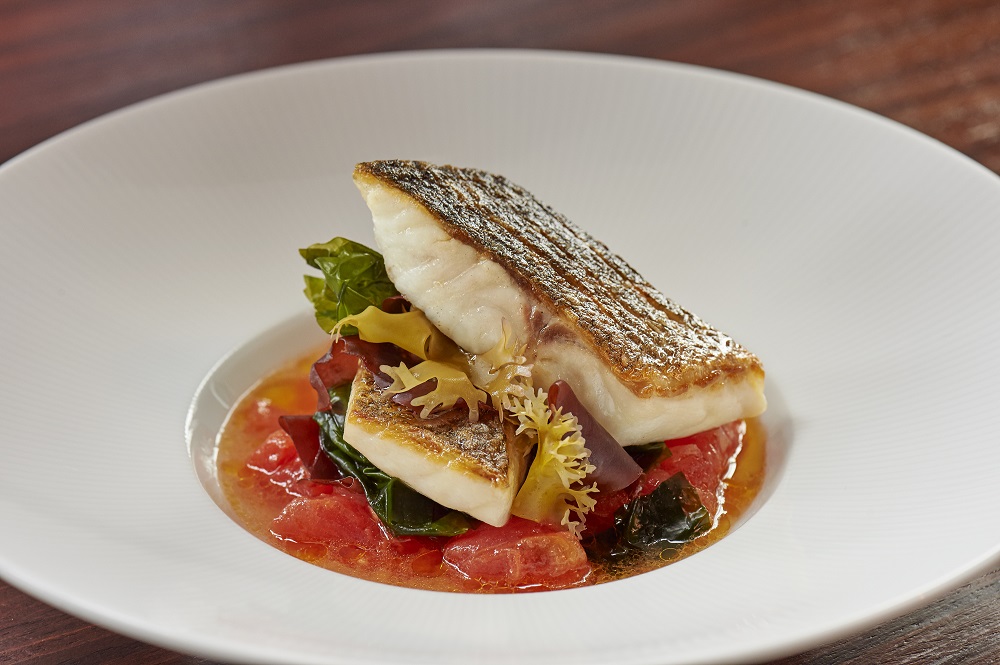 This summer, Dale is showcasing the fresh and naturally sweet Isle of Wight tomatoes in a Roasted seabass dish. He's incorporated Cornish seaweed to the dish bringing a natural flavouring of salt to the Roasted seabass available on our lunch and dinner menu.
To reserve a table at aqua shard and try this dish, make your booking here.
Dining with us soon? Be sure to tag photos of your experiences using the hashtag, #aquashard and we'll share our favourites on our Facebook, Instagram and Twitter.