Keep your head in the clouds at aqua shard for Valentine's
Posted on February 9, 2017 by admin
This Valentine's, whether you're looking to impress your loved one or simply considering a lovely experience out with friends, let aqua shard sweeten your spirits with a specially made dessert and cocktail set against a backdrop of stunning views.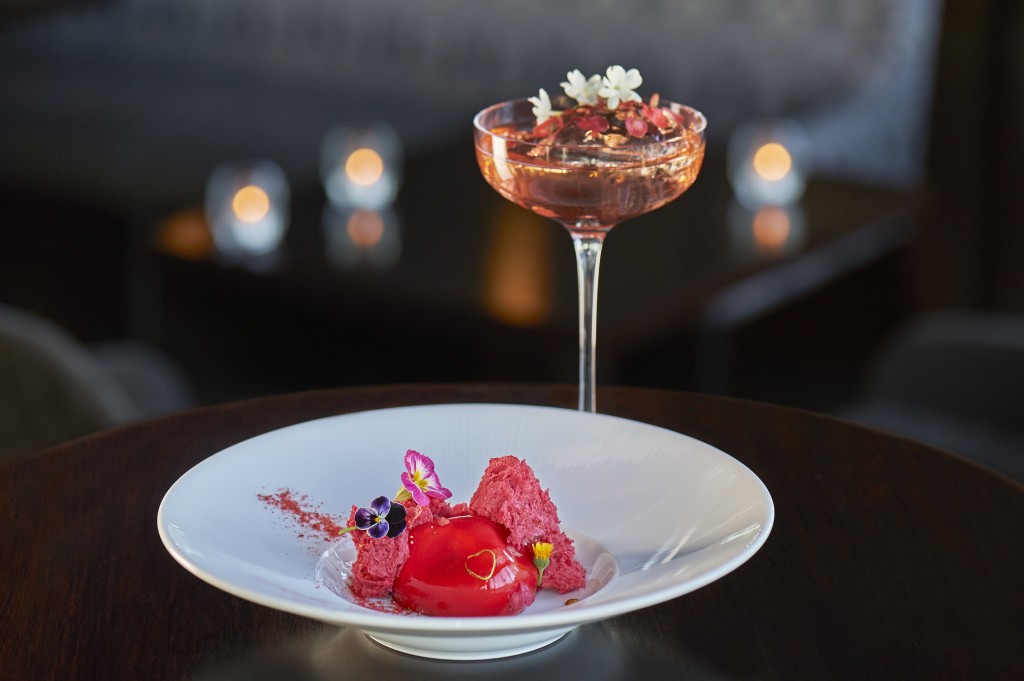 Our pastry chef Ji Sun Shin has created a Blonde chocolate mousse for guests to try that combines wild strawberry and vinegar jelly, wild strawberry sponge and a strawberry crunch. Our atrium bar will serve Cupid's Cordial, a concoction of blended rose and raspberry water, homemade blackcurrant caviar and sparkling wine.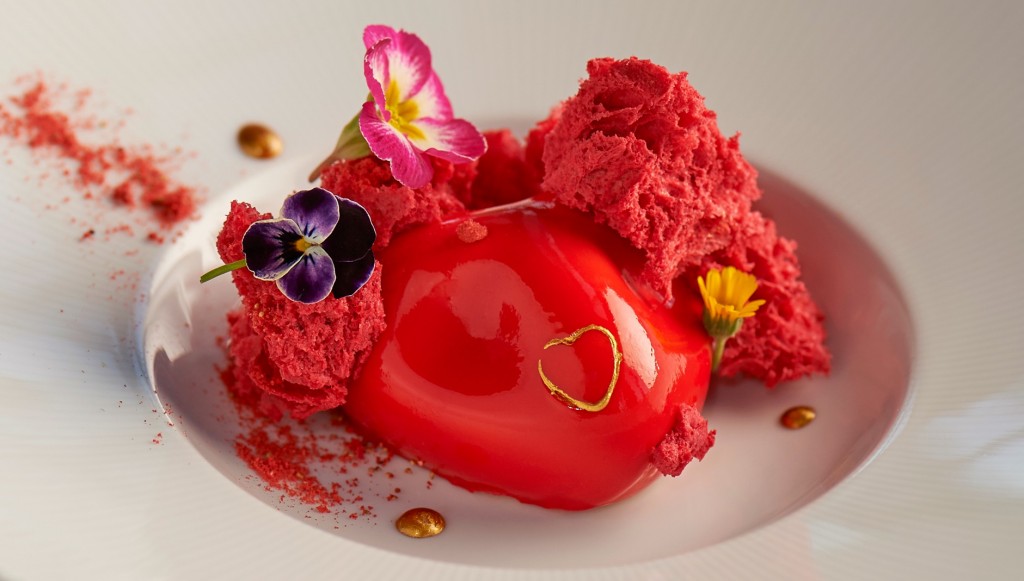 Both the Valentine's Day cocktail and dessert will be available from Friday 10th February through to 14th February. Click here to make a restaurant booking, or to visit our bar, just come on up! Dining with us soon? Don't forget to share your photos with us by using the hashtag #aquashard on Instagram and Twitter.