Well done Myles, our Rothschild Rising Star!
Posted on July 30, 2014 by admin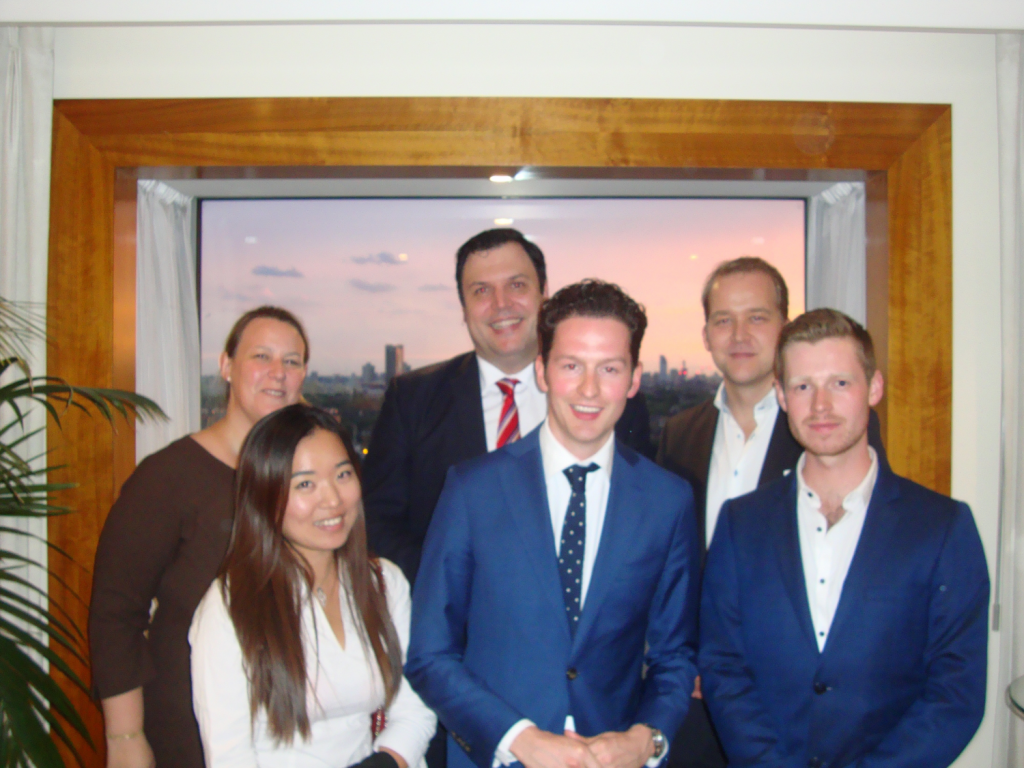 Champagne corks were popping this week at the wonderful news that Myles Donneky, our bar manager, had been named winner of the inaugural Rothschild Rising Star award.
This prestigious award, founded by the Food & Beverage Managers' Association (F&BMA) recognises an outstanding young manager in the hospitality industry who demonstrates the potential to be a food & beverage director of tomorrow.

Over the course of a rigorous competitive process which included written submissions, creating a business strategy for running a hypothetical London restaurant and a gruelling day-long final, Myles wowed the judges who represent a cross-section of some of the most well-known and respected operators in the London hotel and restaurant sector.
Speaking after the results were announced at a ceremony at London's Four Seasons Hotel on Monday, F&BMA chairman Roy Sommer said, "At 23 years of age Myles was the youngest entry and certainly has a bright future ahead of him. All finalists can be very proud of themselves, and they gave a good account of what they are capable of and of what they can become."
Runners-up were Karen Lee, Restaurant & Lounge Manager at The Cavendish and David Oosterling, F&B Supervisor from the W Hotel – our warmest congratulations go out to them as well. All will benefit from a year's professional mentoring from a leading industry figure and membership of the F&BMA; Myles additionally wins a three-day trip to award sponsor Baron de Rothschild's spectacular château in Bordeaux.
Well done Myles – we're all very proud of you for this fantastic achievement!