Celebrate Spring with a cooling cocktail
Posted on March 13, 2015 by admin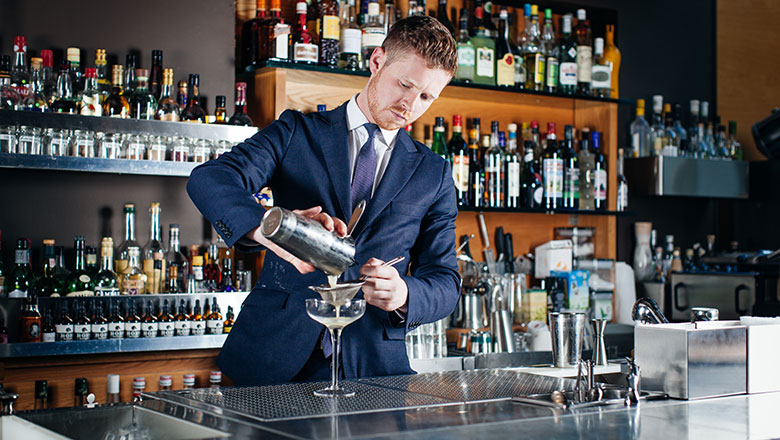 The days are getting longer, the weather is getting warmer; yes, Spring is definitely here and our thoughts turn naturally to delicious cooling cocktails.

We've a wonderfully wide range in the bar including our popular aqua shard signatures, the unique bartender's selection – favourites created and chosen by our team, led by bars manager Myles Donneky – and the exclusive Tanqueray No.10 collection, served in bespoke vessels!
A stand-out drink perfect for enjoying in warmer weather is the Frozen Vines, a refreshingly zesty cocktail created by Myles combining Ciroc Vodka, freshly-squeezed lemon juice, elderflower cordial and a dash of Fernet Branca, topped up with Champagne and served Martini-style.
While of course we hope that you'll come here to try to a Frozen Vines while enjoying the view, we're also delighted that top food and drink title Foodism have featured it in their 'Make This' section this week!