Cornish monkfish, a treat for two!
Posted on August 14, 2015 by admin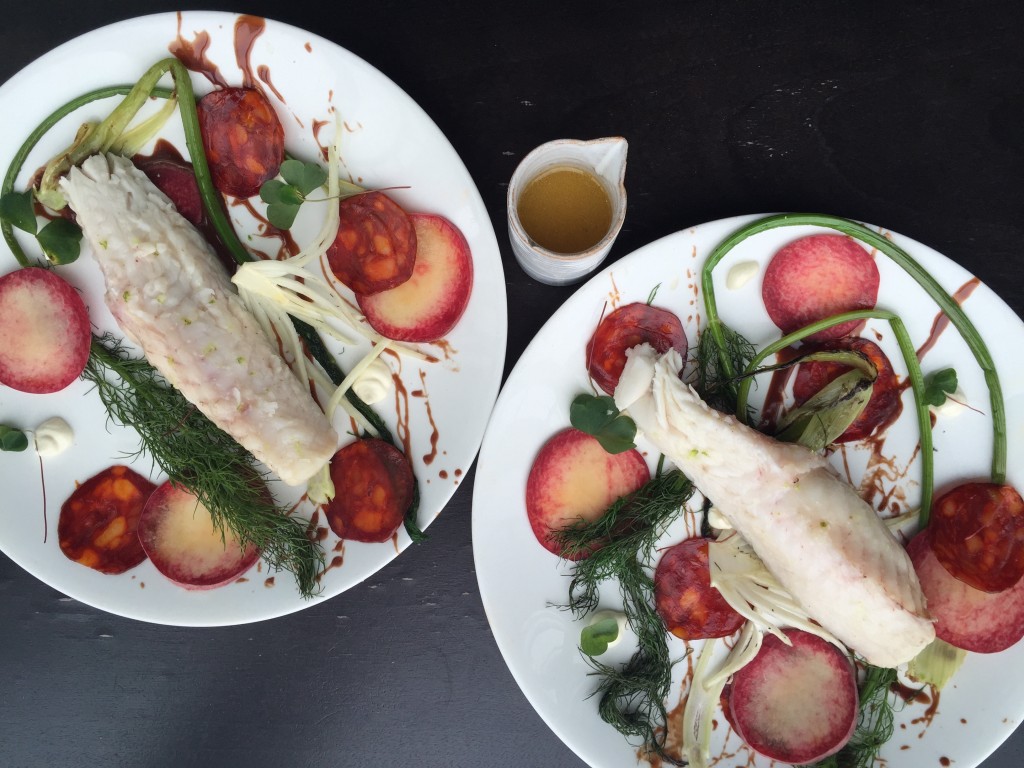 The popularity of our recently introduced Galician Blond beef rib for two has shown that there's a real appetite (no pun intended) for main courses suited to sharing. With that in mind we're excited to introduce another, new to the 'From The Sea' section of the a la carte menu – Cornish monkfish tail cooked in honey brown butter.

To make this delicious dish we take 800g of monkfish tail, the freshest catch from south-west coast day-boats, and cook it slowly at 63 degrees in honey brown butter – two-thirds butter to one-third locally-produced Regent's Park honey. The low, slow cooking ensures that this meatiest of fish retains both its firm texture and delicate flavour.
The two halves of the monkfish tail are then plated with an intriguing combination of slices of blood peach, spicy chorizo, raw and cooked fennel and melted milk chocolate, which is the perfect balance to the salty heat of the chorizo and aniseed bite of fennel. The cooking juices – that indulgent honey brown butter – are served alongside in a jug for guests to pour on as much or as little as they like to taste.
A wonderful combination of textures and flavours, with great British produce as its star ingredient, we're sure that this is going to be another very popular dish. We look forward to welcoming you to try it soon!