What makes the best breakfast? It's all in the details…
Posted on August 28, 2015 by admin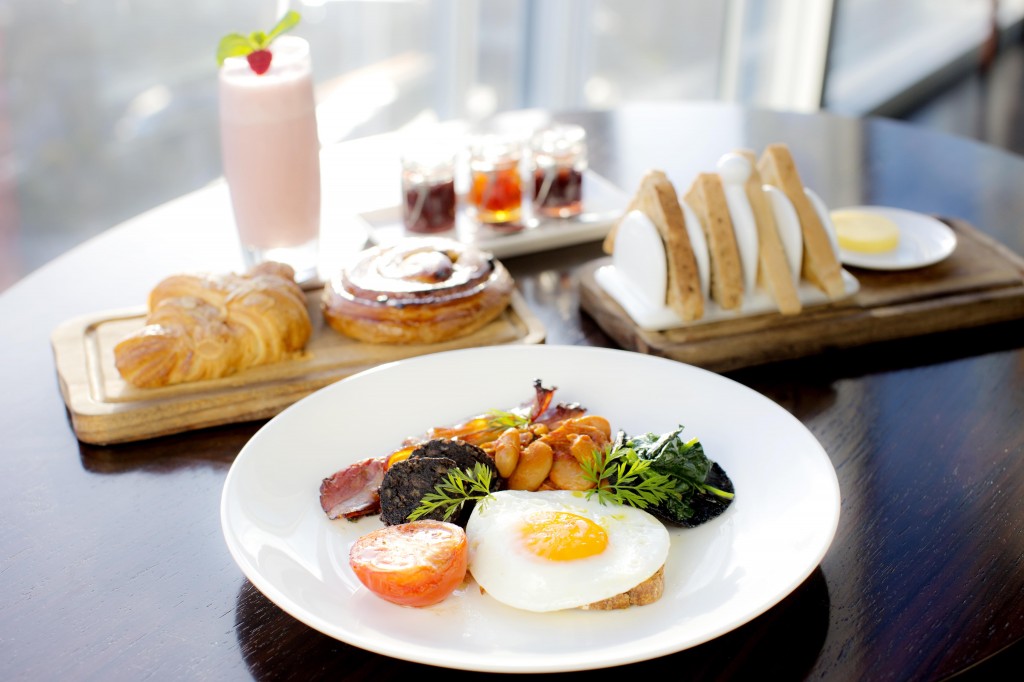 Breakfast – it's the most important meal of the day, many people will tell you. To us here at aqua shard, it's certainly at least as important as any meal, and that's why we devote the same thought and care to choosing the produce that goes into our breakfast dishes as we do to all our other menus.

How do you like your eggs in the morning? We like ours to be organic and free-range Cotswold Legbars – with their gloriously golden yolks and creamy whites – from Clarence Court. Bacon, in beautiful thick-cut slices, is treacle-cured and smoked for us by Rob and Fiona of Maynard's Farm, Shrewsbury – a fantastic family-run company whose bacon has been a fixture of breakfast at aqua shard ever since we introduced it.
Smoked salmon – served with those amazing eggs, scrambled – comes from Lambton & Jackson, based in Maldon in Essex. These specialist smokers source their salmon from 'the pristine island waters off Shetland' and wood-smoke it to give a wonderful depth of flavour and silken texture. And the native blue lobster in our famous lobster Benedict comes to us from day boats in British coastal waters.
Served seven days a week (with a shorter, set-price menu at weekends), breakfast at aqua shard is a great way to start your day whether it's for business or pleasure. And you can sit back and enjoy it knowing that it's made with only the finest British produce!