Celebrating the Chelsea Flower Show
Posted on May 24, 2016 by admin
Here at Aqua Shard we are proud to be celebrating the Chelsea Flower Show with a beautiful dessert and a fresh cocktail that embraces the essence of the great British tradition of horticulture.
Chelsea Flower Show Dessert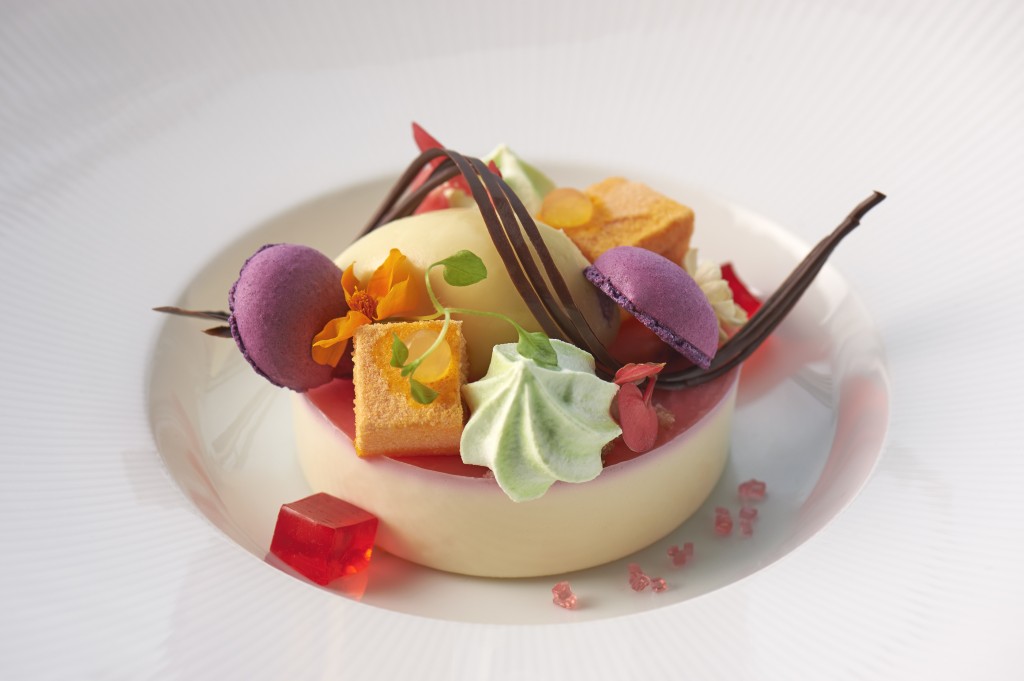 Executive chef Dale Osborne and his team have created a light, spring dessert that tickles your taste buds and is a feast on your eyes, with every element of the dessert being floral. This panna cotta is lemon verbena with a rose water jelly, orange blossom marshmallow, lime and jasmine meringue, topped with a violet macaroon.
This dessert is available Monday 23 May – Friday 27 May for lunch and dinner, and available for dinner on Saturday 28 May and Sunday 29 May.
Chelsea Flower Show Cocktail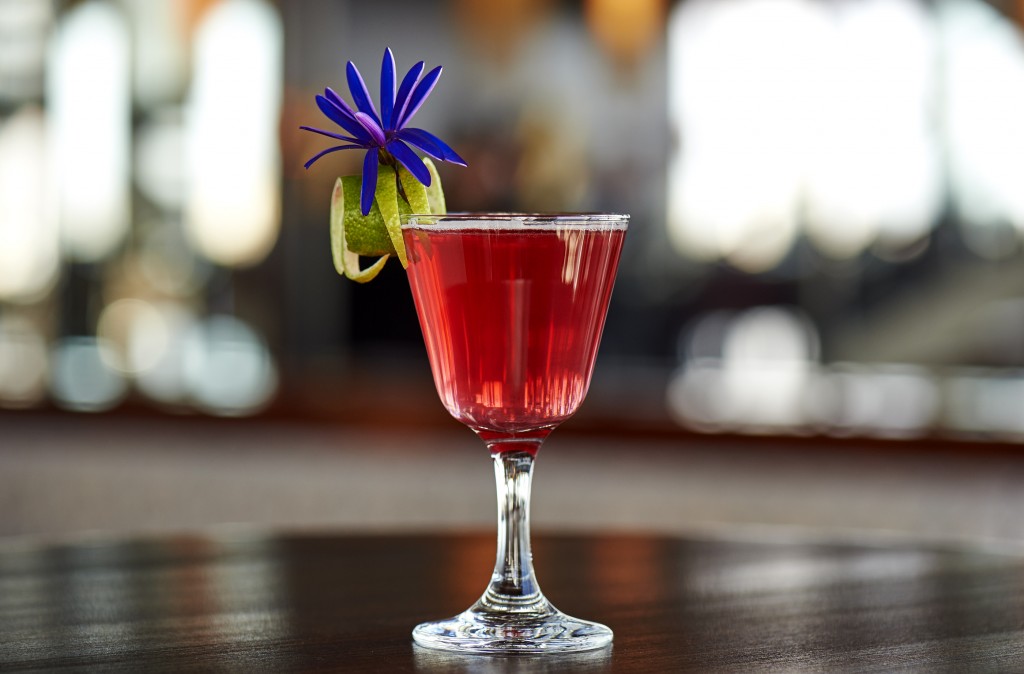 In the spirit of the Chelsea Flower Show the bar team were challenged to create a cocktail that had the essence of a British spring and its gardens. The winners of this challenge were two bartenders Antonio and Matteo, who were inspired by the English rose to concoct an aromatic, beautiful beverage.
This drink's main component is rose tea infused vodka, the vodka is gently simmered for ten minutes with the rose tea to infuse the flower's aroma. This is shaken with a vermouth made with cinnamon and nutmeg, blackberry and raspberry liqueur, a white wine with daisy and jasmine notes, and finished with rose water, a squeeze of lime and a dash of champagne to opens up all the flavours. The garnish of the cocktail is a lime twist and petals, served in a small martini glass.
This cocktail is available from Monday 23 May – Sunday 29 May.
#RHSChelsea