Enjoy a special dessert and cocktail in celebration of the British-grown Bramley apple
Posted on February 8, 2017 by admin
At aqua shard, we're celebrating the renowned British-grown Bramley apple! Every Bramley apple can be traced back to a tree that's over 200-years-old and is still growing in Southwell, Nottinghamshire, England. In 1809, Mary Ann Brailsford planted the first pips in her garden.
To commemorate the fine fruit, our head pastry chef Ji Sun Shin has created a special dessert for guests to try. Made of apple cheesecake, cider ice cream, pistachio crumble and apple compote, the Bramley apple adds a tangy flavour that it's so well known for, together with its light and moist texture.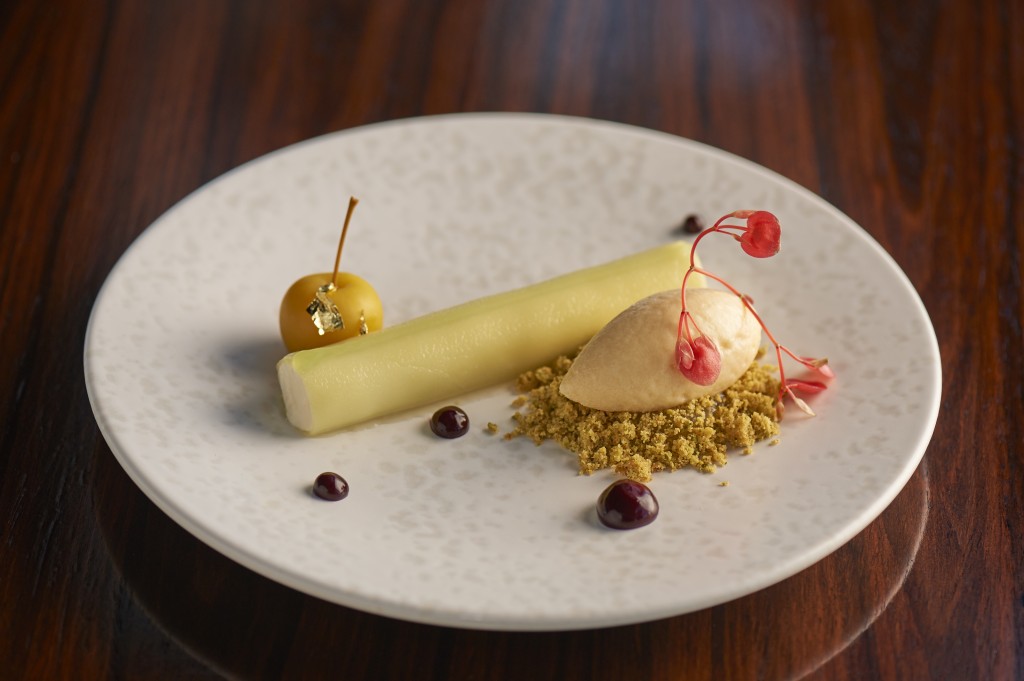 Our atrium bar will also join in the celebrations with a specially made cocktail that guests can toast to. The Bramley Apple Cocktail combines Pimm's, Bombay Sapphire gin, homemade apple syrup, cider and mixed citrus specially made by our talented bars manager Luca Missaglia.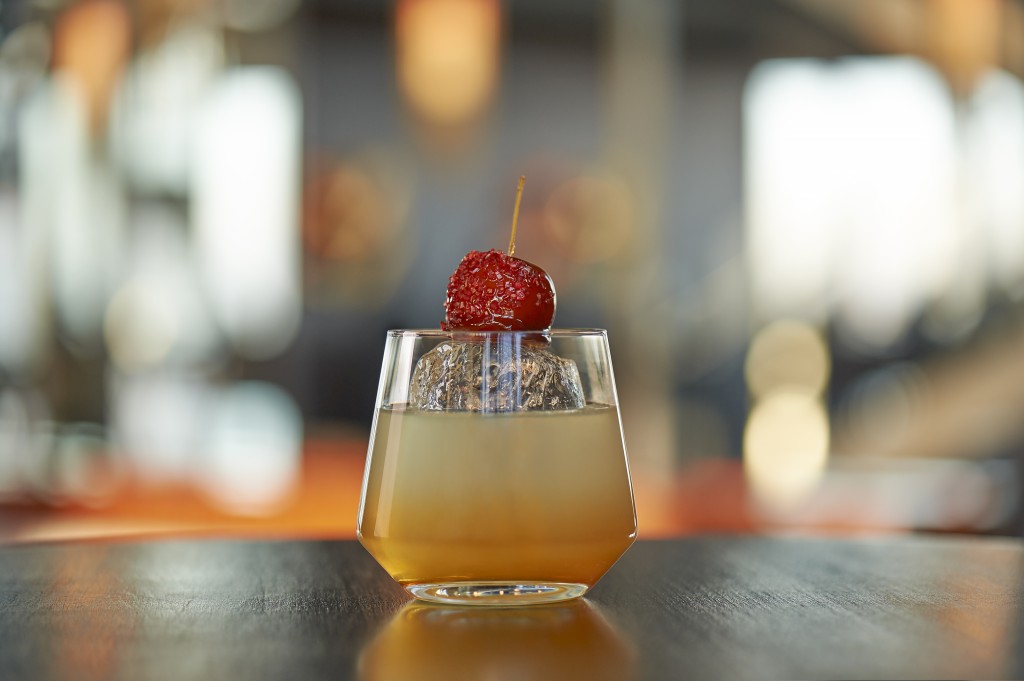 The cocktail and dessert are available through to Sunday 12th February. Dining with us this week? Be sure to tag photos of your Bramley apple dessert or cocktail with the hashtag, #aquashard and we'll share our favourites.