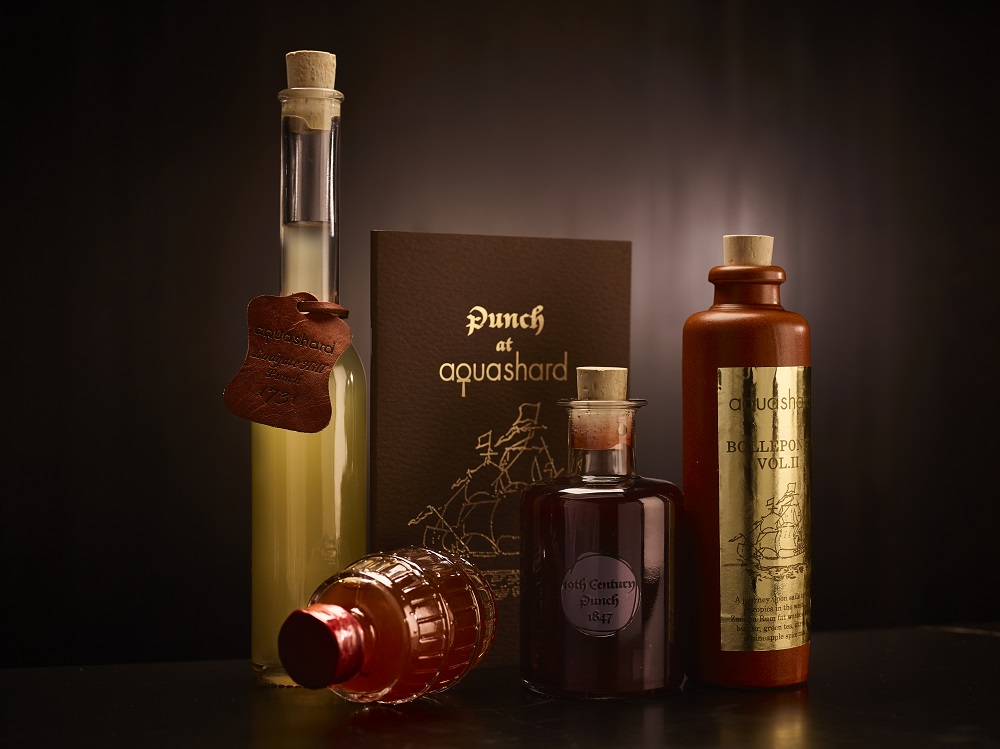 This winter our Bars manager Luca Missaglia has created cocktails that work well for the colder months – a contempory Aqua twist on the classic punch.
During our research into punch we discovered a rich history of the drink, for example the word 'punch' comes from the Sanskrit language meaning five. Sanskrit is the sacred language of Hinduism, a religion from India. Punch was originally made up of five elements – alcohol, sugar, lemon, water, tea or spice. It was through the East India Company's voyagers to South Asia that punch became part of British culture.
Luca wanted to tell this history through his creations and each drink is inspired by an important moment in time of the punch story.